Reuben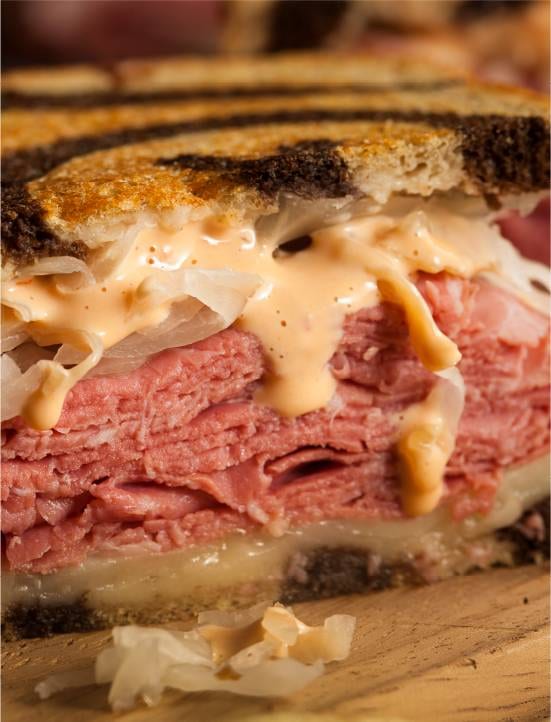 Serves 1
INGREDIENTS:
Meat

6 or more thinly sliced
cooked corn beef

Condiments

¼ cup sauerkraut, drained

Dairy

2 slices swiss cheese

1 tbsp unsalted butter

Dairy

1 tbsp of cream cheese.

1 thin slice of havarti cheese

Other

2 slices of rye bread
DIRECTIONS:
Lightly toast your two slices of rye bred and butter one side of both slices.
Stack your corn beef swiss cheese and sauerkraut on top of one another.
Then move on to making your dressing.
Thousand Island dressing:
mix all dressing ingredients together in bowl and add the finished dressing to top off your delicious Reuben sandwich and put the remaining slice of rye bread on top.
Deli Booms
These creamy and savoury appetizers go quickly. The perfect choice for your next dinner party.