Deli Booms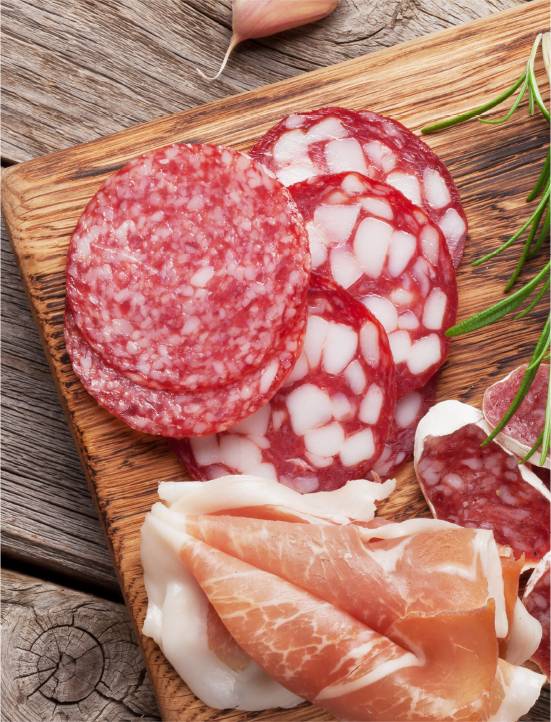 Serves 1
INGREDIENTS:
Meat

3 regular to thin slces
of black forest ham

4 thin slices of your
favorite salami.

1 strip of cooked bacon.

Produce

¼ cup red peppers

4 slices cucumber

Dairy

1 tbsp of cream cheese.

1 thin slice of havarti cheese
DIRECTIONS:
lay your three slices of ham flat down on your surface in a clover formation and then add your salami in the same formation , over top of the ham.
then spread your sour cream over the ham and salami.
after spreading sour cream add in all the remaining ingredients and roll your deli boom tightly into a ball and refrigerate for at least 2 hours but do not leave over night in the fridge.
This recipe makes one deli boom for one serving but you can make as many as you would like.
Reuben
This is so much more than a classic sandwich. It's grilled with cheesy perfection and piled high with delicious corn beef.