Mozzarella Stuffed Sausage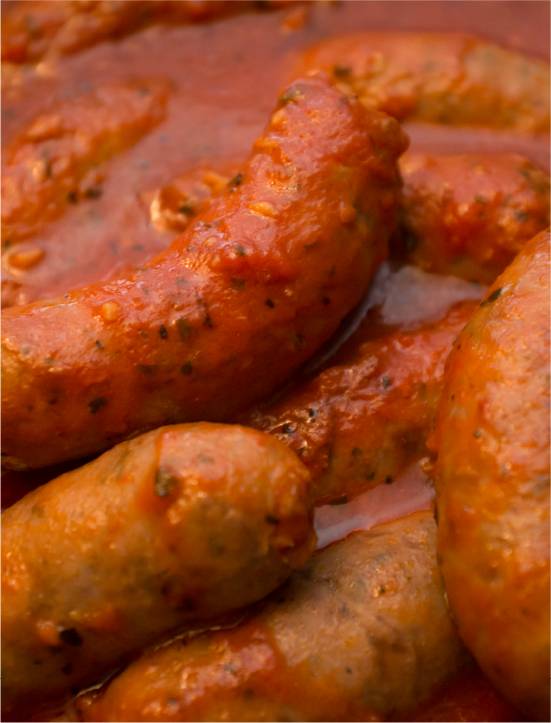 serves 5
INGREDIENTS:
Meat

5 Italian sausage links (about 1.5-2 lbs)

Canned Goods

½ cup marinara sauce

Other

5 mozzarella cheese sticks
DIRECTIONS:
Preheat oven to 400.
Use kitchen knife to cut a sausage down the side from end to end but carfull not to cut all the way threw. Do not remove the casing. you ar creating a pocket in the sausage. Place a mozzarella stick inside each sausage and press it back into its shape. Put it casing side down in an 8 x 10-inch baking pan. Repeat with the remaining sausage.
Pour the marinara sauce over the sausage.
Bake for 30-40 minutes until the sausage is 160 when checked with a meat thermometer
Portobello Sausage Stuffed Mushrooms
Simple Sausage Stuffed Portobello Mushrooms made with savory sausage tomato sauce topped with gooey mozzarella cheese on top.