Friendly,
Knowledgeable
Service
At Kloster's, we believe you should feel good about what you eat. We only work with small local farms that share our passion for all-natural meats free from antibiotics and hormones. This has been our recipe for success for nearly three decades.
Michael Kloster founded Kloster's Butcher Shop in 1992. Michael first opened Kloster's in Newmarket with the goal of connecting home cooks and foodies to high quality meats they could trust. Knowing the complexities of the modern meat industry, Michael saw consumers' growing need and desire to understand where their food comes from and how it is produced. This inspired him to take care to only partner with local farms with transparent business practices and the highest quality product.
Today, Kloster's Butcher Shop serves York Region and beyond from its Newmarket and Aurora locations. While our business has expanded over the years, some things have not changed. Kloster's priority remains exceeding our customers' needs. We continue to work directly with carefully selected Ontario farms that raise its animals humanely and forego the use of hormones and antibiotics. Our friendly and knowledgeable team members are always available to answer your questions, make recommendations, and cut your order the way you like.
Simply put, we are happy to serve you.
Our commitment to excellence in service and product is evident in our customers' loyalty. We still see familiar faces from when we first opened our doors. We even see the children of our day-one regulars! We are immensely grateful for their support and the support of the newcomers we welcome who are in search of all-natural meat that meets their dietary concerns and ethical standards.
We look forward to welcoming you to our shop!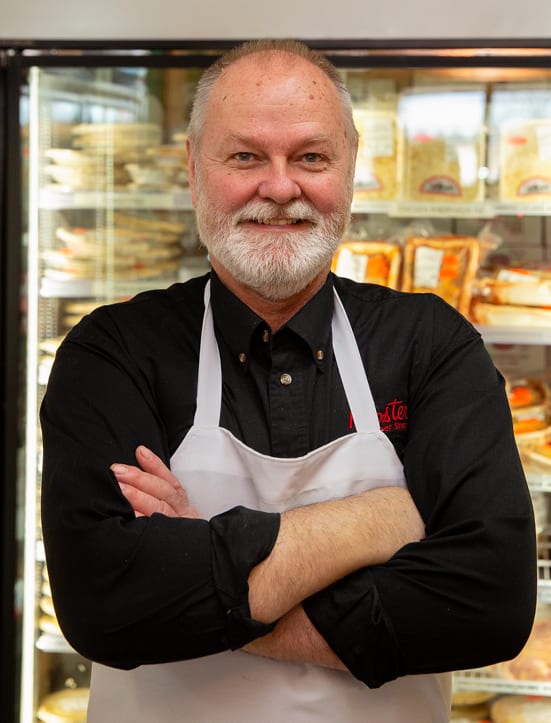 "Love this shop! Such friendly service and everything is excellent!!"
"Simply the best meat in town – home grown Ontario product. Mike and his staff are knowledgeable and friendly. Their meat is always fresh and their home baked pies are exceptional."
"Kloster's is my first choice for grass-fed beef. I've been a customer for over 20 years. I buy the 'chemical-free' meat and the wheat-free sausages on a regular basis. Always friendly and knowledgeable staff."
"Outstanding, always. Meat and poultry products are exceptional and cut and trimmed as you prefer, if you want. The prepared foods are to die for: the stews, soups, sausage rolls, lasagnas, cabbage rolls, moussaka, etc. — all outstanding!" 
"I love everything – from their fresh, lean ground beef to the delicious rump roast, amazing halibut, scrumptious pork chops…like I said, EVERYTHING. The service is great, staff are knowledgeable, friendly and patient. The store is extremely clean and well displayed."