Fresh Sausages Made in House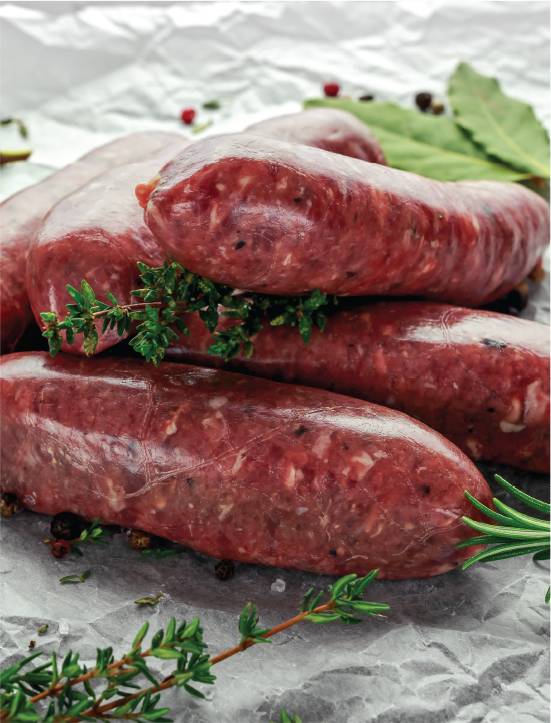 We carry a diverse selection of delicious handmade sausages made from our own premium meats and seasonings, and wrapped in all-natural casings. For your convenience, we also offer a variety of frozen wheat-free sausages made in house.
Pork breakfast
Pork honey garlic
Pork bratwurst
Pork farmers
Pork wheat free
Pork mild Italian
Pork hot Italian
Pork tomato basil
Pork chorizo
Pork curry
Pork suicide hot
Beef bratwurst
All-natural beef sausage
Beef bratwurst
Beef boerwourst
And much more! Ask our team for today's special sausages and our seasonal specialties.
Sausages make for a quick and delicious meal any time of year. With so many flavours and cooking methods to explore, this protein will become a fast favourite in your home.