Crock Pot Blade Roast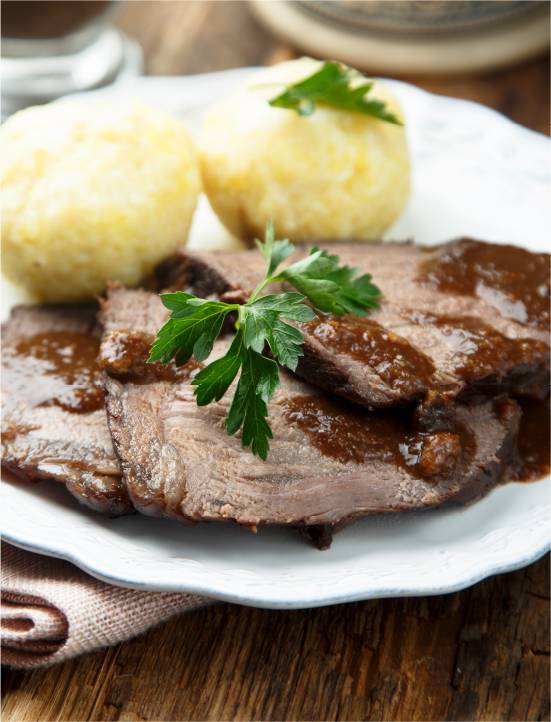 serves 4 / 8 hours
INGREDIENTS:
Meat

3lbs Roast

Canned Goods

4 cups Beef stock or broth

Produce

4 Carrots

1 tsp Garlic

1/2 Onion

1 1/2 lbs Potatoes

Baking & Spices

1/2 tsp Pepper

1/2 tsp Salt

Liquids

1/4 cup Water
DIRECTIONS:
this recipe is made to be nice and easy! simply turn your crock pot on and place the roast inside.
Cut your vegetables into large chunks and lay around the roast,
Add your seasoning, water and beef broth or stock and let slow cook for 8 hours.
Saucy Beef Broccoli
Forget takeout with our quick and easy flavor-packed Saucy Beef Broccoli recipe.