Honey BBQ Wings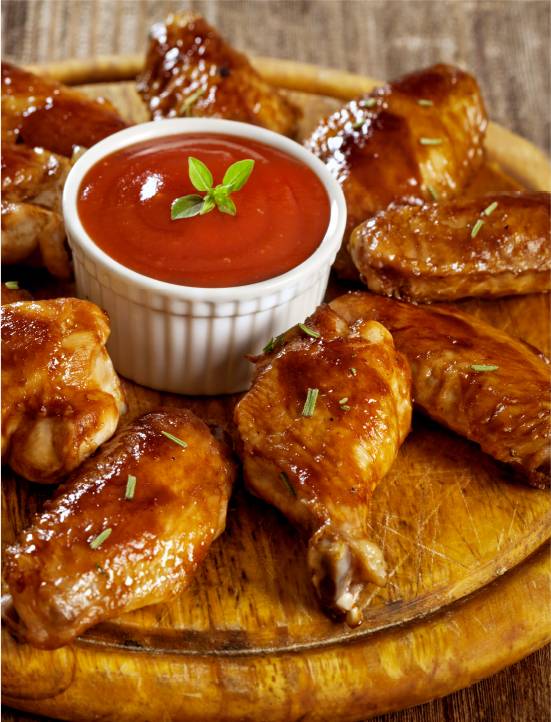 serves 2
INGREDIENTS:
Meat

20 chicken wings
(raw, thawed)

1 tsp salt

1 tsp garlic powder

½ tsp paprika

½ tsp cayenne pepper

Sauce:

1 cup barbecue sauce,
preferably Hickory Smoke
Flavor

½ cup honey

2 tbsp ketchup

1tbsp hot sauce
(I love Sriracha sauce!)

½ tsp garlic powder
DIRECTIONS:
Preheat the oven to 375 degrees
Wash, pat dry, and season the wings with the salt, garlic, pepper, cayenne, and paprika
Spray a cookie sheet or broiler pan with cooking spray
Place the wings in a single layer on the pan, and place in the oven
Cook for 35-40 minutes, depending on the size of the wings, turning once
While the wings are baking, make the sauce by mixing all the sauce ingredients together
Buffalo Chicken Wraps
Super easy recipe with extra hidden protein and packed full of flavor. Now thats a wrap!