Saucy Beef Broccoli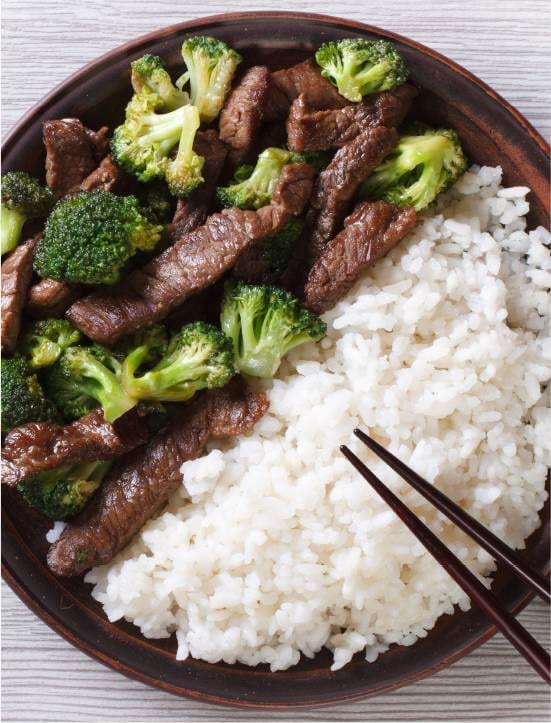 Serves 4
INGREDIENTS:
For the meat

1 pound flank steak sliced
into ¼ inch thick strips
3 cups small broccoli florets
½ cup beef stock
5 cloves garlic minced
2 tbsp corn starch
1 tbsp canola oil

For the sauce :

½ cup low sodium soy sauce
¼ cup brown sugar
2 tsp corn starch
DIRECTIONS:
Toss sliced beef in a large bowl with corn starch.
Heat up some canola oil in a pan over medium heat for a couple minutes. then add sliced beef and cook for a few minutes unitl brown. and remeber to stir frequently. then set aside on a plate.
Now add the broccoli and garlic to the pan, and stir occationally. Add the beef broth and let simmer until the broccoli is tender, usually takes about 10 minutes.
While the broccoli is cooking, combine all of the sauce ingredients in a bowl and mix togeather.
then add the reserved beef and sauce to the pan of broccoli, and stir. Let simmer for 5 minutes so the sauce thickens a bit.
Serve beef and broccoli over your favorite cooked rice.
Crock Pot Blade Roast
The ultimate one-pot family meal! A delicious home cooked meal can be this easy.