Toasted Italian Sandwich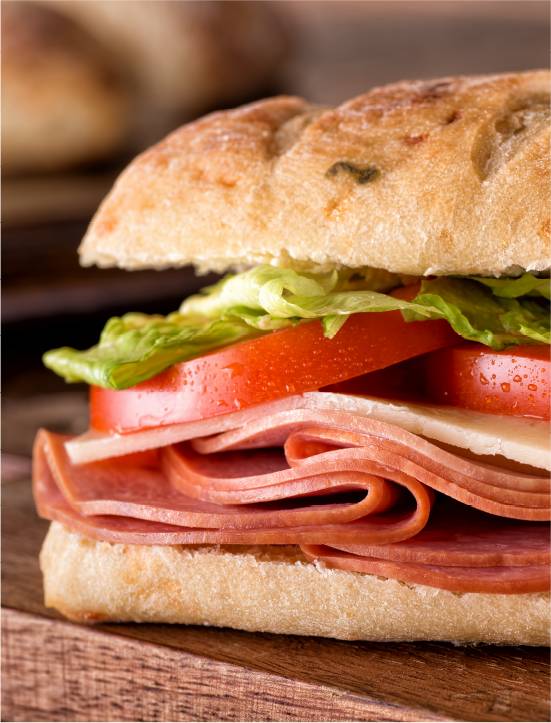 Serves 1
INGREDIENTS:
Meat

3 slices black forest
Smoked Ham
1 slice European style Salami
1 slice peppercorn Salami
1 slice Classic Pepperoni
1 slice Turkey Pepperoni
(you can add as many slices
as desired for your sandwich)

Other

1 Ciabatta roll
1 tbsp pesto sauce
1 tbsp chopped sun-dried tomatoes

Dairy

Sliced mozzarella 2 slices
DIRECTIONS:
Cut the ciabatta roll in half and toast each half until the edges start to turn golden brown.
Spread the pesto sauce on the top slice of roll and spread the sun-dried tomatoes on the bottom slice of roll.
Pile on your smoked ham, salami, peppercorn salami, pepperoni and turkey pepperoni and top with the mozzarella slices.
Toast the bottom half of the sandwich for a few minutes until the mozzarella melts and the meats warm up. You do not need to toast the pesto side again.
then put the top slice back on top and enjoy.
Reuben
This is so much more than a classic sandwich. It's grilled with cheesy perfection and piled high with delicious corn beef.