Cheesy Asparagus Stuffed Chicken Breasts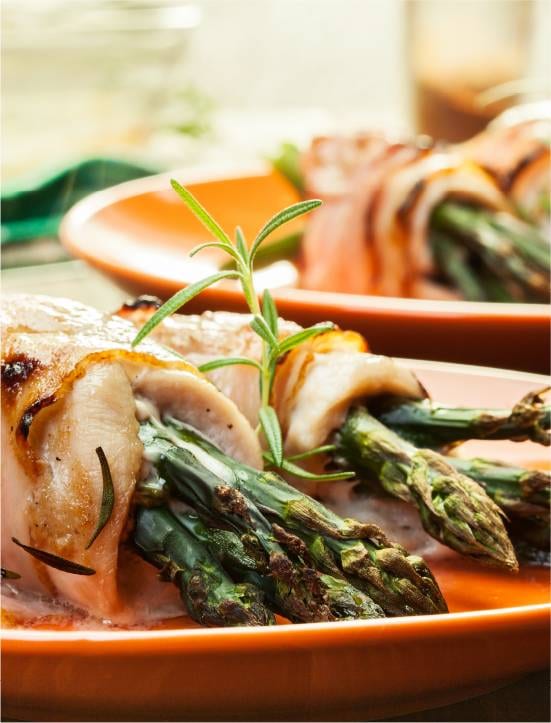 Serves 4
INGREDIENTS:
Meat

4 Chicken breasts,
large free range all natural
8 slices bacon

Produce

12 Asparagus stalks
1 tsp Garlic powder
1 tbsp Lemon, zest

Baking & Spices

1 pinch Salt and pepper

Oils & Vinegars

1 tbsp Virgen olive oil

Dairy

4 slices Mozzarella cheese
DIRECTIONS:
Slice pocket into chicken breast and stuff your ingredients inside neatly with 3 asparagus stalks to each breast. one slice mozzarella to each breast, then add other seasonings listed into each breast.
To finish it off add 2 strips of bacon to each breast by laying them over top of the breasts.
Bake at 350-375 for 50 minutes. breast internal tempature should be 180 f when complete.
Buffalo Chicken Wraps
Super easy recipe with extra hidden protein and packed full of flavor. Now thats a wrap!